Introducing Single Images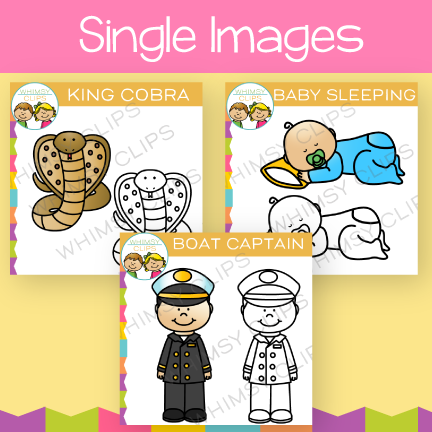 While this particular section of the site isn't exactly new (it began in the summer of 2015), this is the first time we're officially announcing the single image category. Which, we think, is pretty Fab-U-Lous!
Have you ever spent hours searching for a single clip art image? Or tried to find the perfect hard to find image without any luck? Or if you create products to sell, have you ever wanted something not everyone else has? Well, single images are here! 
The single clip art image section will continue to grow over time with the end goal being a large collection of single images for you to choose from. Currently, single images are available in 3 prices (depending on the image and complexity): $1.00, $1.25, and $1.50
We're very excited about this category, and hope you are, too! We have so many fantastic ideas for illustrations but realized the images didn't really fit into any particular set. After realizing you just might need a hard to find image or a particular single image we thought this would be a great idea!
Stay tuned for more single images and more creative fun!